Women of Newport
Workshop Series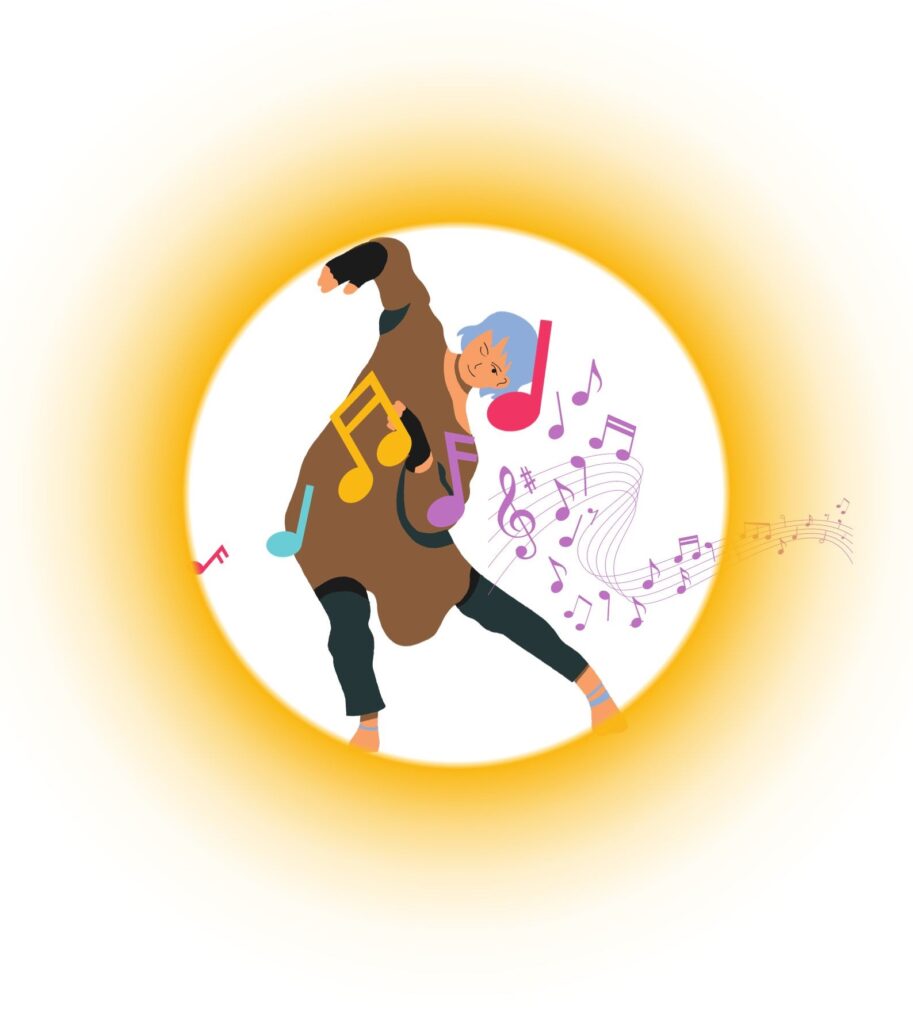 Dance Your Heart Out
Community Improvisational Movement Session
with Anna and Katie
Monday evening 9 th October from 6pm to 8pm
Dress in comfortable clothes and go barefoot or wear socks
No previous movement experience is needed
Refreshments provided during interval
For Adults 18+ years old
Venue: Newport Rising Community Space 170 Commerical St Newport
Moving to Music in your own Way
Come as you are and be yourself on the dance floor
Time for moving together gently guided by Anna to music curated by Katie.
Lots of beautiful imagery and an introduction into improvisational moving, both individually and together as a group or in pairs and trios.
Be immersed in a magical space of different soundscapes ranging from mellow chill vibes to upbeat vibrant tunes.
Shake away the blues and embrace the way you want to feel inside your body.
A powerful mode of self-expression where we are able to reach places of inner peace and wellbeing for ourselves.
Now is the time for moving mindfully to music as the seasons slowly change. . .
Feel good inside our bodies and enrich the way forwards as we walk tall into autumn and winter.
We really look forward to welcoming you to the dance floor and having a good time together!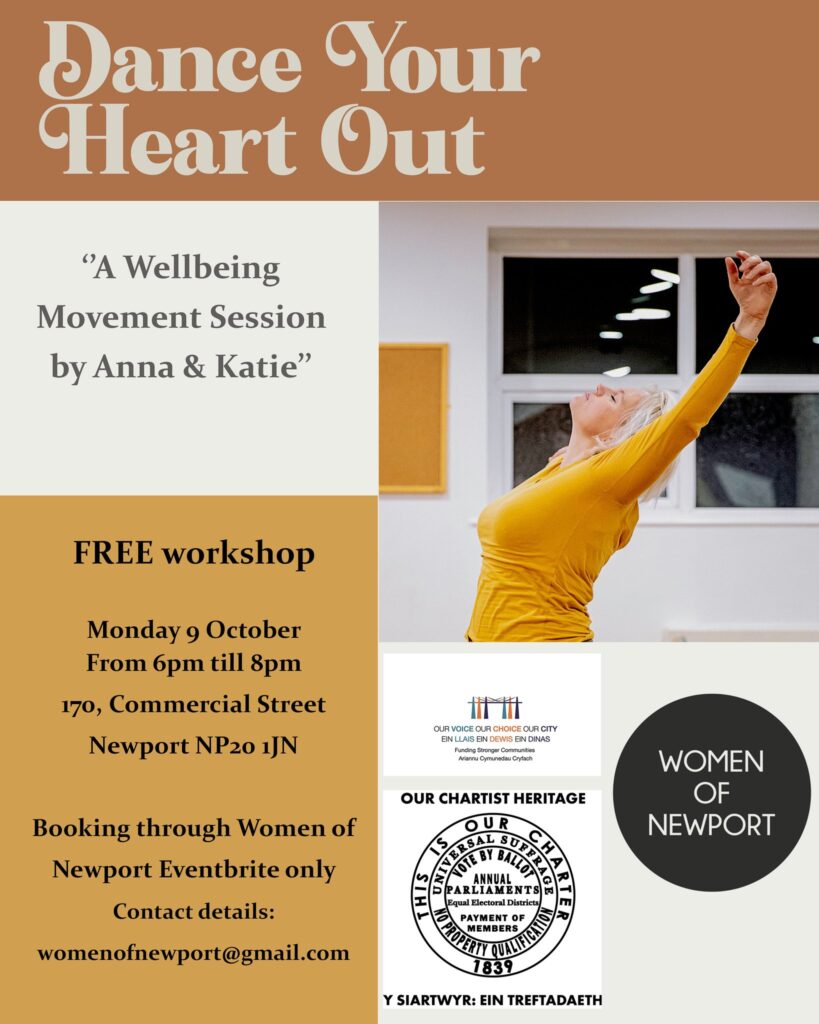 The Wellbeing Room at The Place
Bridge Street, Newport
www.theplacenewport.com/get-well
Anna and I have created The Wellbeing Room and Allotment outdoor space together at The Place in the centre of Newport city. The open day was held on 7th May 2022 and with the building now officially open, we are working towards gathering a community of like minded people to join us in creating a flourishing Wellbeing and outdoor allotment space. We would love you to join us for our regular classes held every Tuesday and Thursday evening in meditation, yoga and qi gong. During the half term and school holidays we have family fun activities as well. Join the mailing list below by emailing us and we send updates weekly.
Contact us here and join the mailing list: Email: wellbeingroomattheplace@gmail.com
Facebook: www.facebook.com/wellbeingroomforall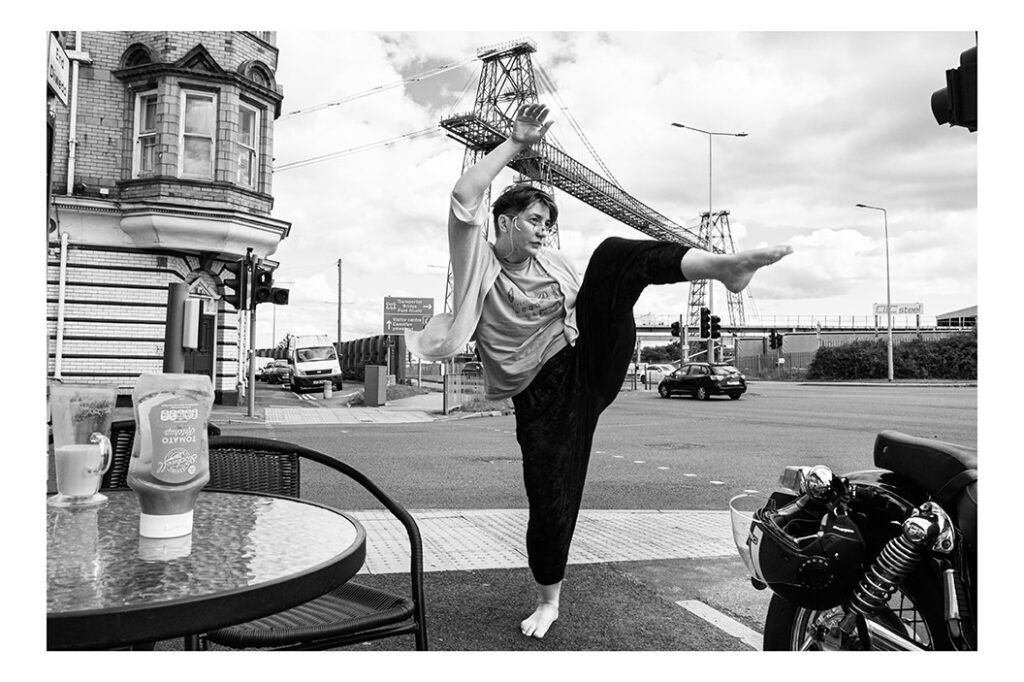 Anna and Katie dancing at the Riverfront Theatre, Art on the Hill, November 2021, Photographer Kamila Jarczak